ACER exclusive event for school leaders in Chennai
On 11 February 2023, ACER hosted the event 'Decoding PISA: Understanding competency-based assessments'. The event aimed to advance school leaders' understanding of the principles for designing competency-based assessments used in large-scale international assessments such as PISA and how they can implement competency-based assessments at their own schools.
During this event, Ralph Saubern, Deputy CEO, ACER, provided an overview of the assessment system in Australia.
'Around the world, governments and education systems are focusing on ways to promote the kind of learning that will equip students with the skills, knowledge and attributes that will enable them to participate in life, work and further study in the 21st century knowledge and service economy. This includes efforts to extend and expand learning from a focus on the memorisation and recall of factual and procedural knowledge to the development of a broader range of skills that apply knowledge in context,' Mr Saubern said.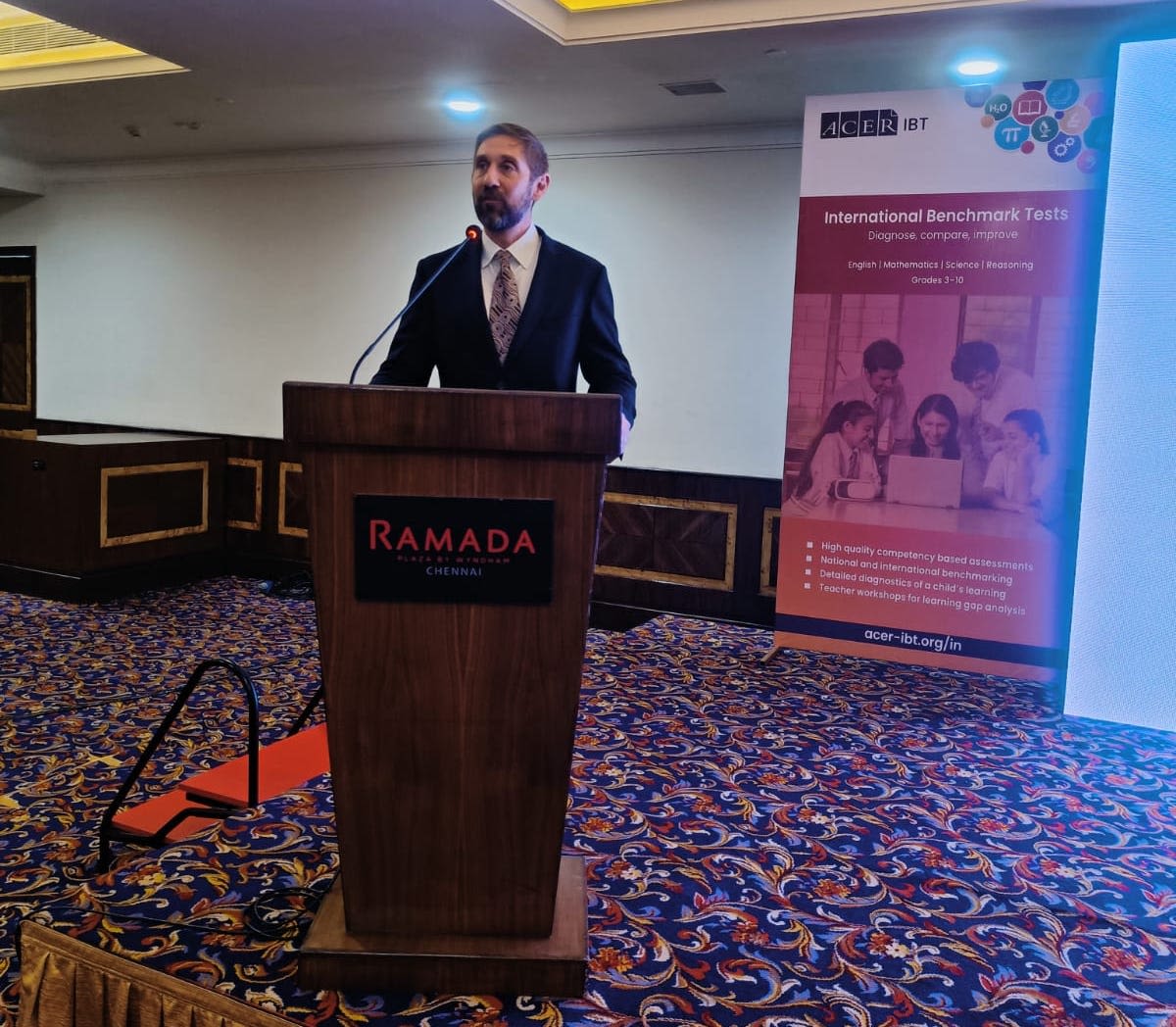 'ACER has been at the forefront of thinking around how assessment practices can be reformed such that assessment plays a productive role in a coherent learning system that promotes effective 21st century learning.'
Speaking at the event, Amit Kaushik, CEO, ACER India, said: 'ACER was delighted to have had the opportunity to engage with principals and senior educators to discuss the importance of competency based learning and assessment as envisaged by NEP 2020, and to share our experience of designing such assessments world-wide. As education systems in the region transition away from rote learning to the application of skills, understanding how to design and use such assessments will be a critical skill for educators charged with the responsibility of guiding the next generation.'
Ashtamurthy Killimangalam, Research Fellow, ACER India, explained the principles of designing competency-based assessments used in large-scale scale international assessments such as PISA. Mr Killimangalam also demonstrated ACER's International Benchmark Tests (IBT), a competency-based assessment solution designed for assessing students in grades 3 to 10 against international standards in English, mathematics, science and reasoning.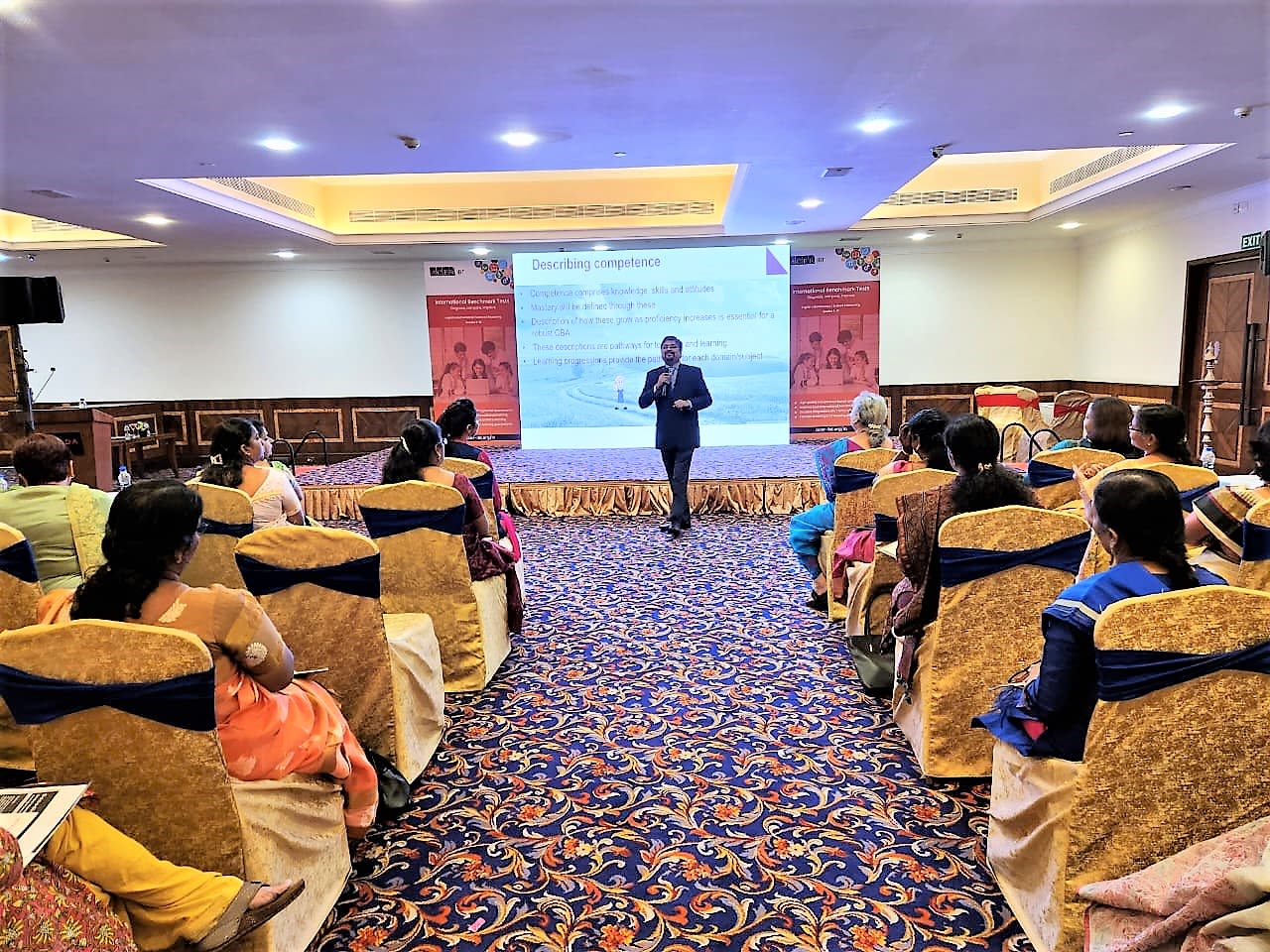 School leaders were interested to know how competency-based assessments address the different styles of learning and the different pace of learning of different students.
Also present at the event, Varun Jain, Director, International Benchmark Tests said: 'It was heartening to see the interest shown by principals and senior educators in competency-based assessments. It reflects on the evolving educational landscape in India. ACER India looks forward to partnering with schools across the country for preparing students for the challenges and opportunities of the 21st century.'
Principals' feedback
'The enriching session conducted by team ACER gave a different perspective towards assessment to all the school leaders who attended the session. The real purpose of assessment which is measuring the learning outcome with an intention to identify and bridge learning gaps, facilitating educators to plan and execute a refined session with a single goal of making students happy life-long learners was the key takeaway for all the participants.' – Bhubaneshwar Subramaniam, Principal, SRM Public School, Guduvanchery, Chennai
'ACER's International Benchmark Test is a gift to children of grades 10 and 12 especially as it gives strengths and weaknesses in a descriptive manner in their report analysis which will help students to decide on their career. It resolves the misconceptions of children through their tests, which is unique.' – Dorairaj S., Principal, The Vijay Millennium School, Dharmapuri
School visits
The ACER India team visited two leading schools in Chennai − Mahindra World School and SRM Public School − where they interacted with staff and students, and discovered innovative initiatives of the schools.
The faculty at Mahindra World School demonstrated the use of IBT data to bring about pedagogical changes that support learners at different points in learning.